Gerardo and Cosimo Bruno are proud to present Le Sirene restaurant featuring authentic Southern Italian cuisine, including Neapolitan-style pizza, an extensive wine and beer menu,
a warm atmosphere, and top-notch service and hospitality.
Our menu will comprise of both classic and modern Italian dishes offering a vast breath of tantalizing appetizers, pasta, fish, meat dishes, and salads, prepared by our Chef, Alberto Pepe from Salerno, Italy with a broad experience from the finest restaurants in Europe. Le Sirene will also feature a full bar with large HD Televisions, making it a great location to view your favorite sporting events. We will also cater for private events and parties. Le Sirene will be the perfect place for you, whether you are looking for an excellent dining experience or a comfortable place to watch Monday Night Football.

We invite you to Le Sirene. We hope you'll leave with a full stomach and a smile.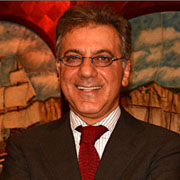 Gerardo Bruno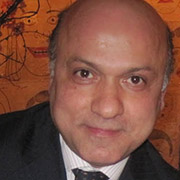 Cosimo Bruno